Featured Projects
Below are a selection of past projects, you can click on categories to get more details.
Established in 1978 Carter Ceilings Limited operate as a specialist contractor supplying and installing suspended ceilings, dry lining, acoustic solutions and glazed screens/demountable partitions. Delivering such services requires a dedicated team which expresses our core values.
Carter Ceilings have been trading since 1978 giving us invaluable tried and tested experience in providing our clients with a product that meets all your requirements and is also value for money. We have a wealth of experience throughout all areas of our business to guarantee to meet and exceed your expectations. We appreciate the importance to chose a company who you know have a long and trusted history and will still be there to see your project to completion and beyond.
Quality is one of our critical success factors and we aim to provide our clients with a quality product. Our importance on quality is managed by our Quality Management System which has been accredited with the international standard of ISO 9001:2015. We continually check our workmanship at various stages of the installation process to ensure the end product meets your demands.
The vast majority of our sales are generated through repeat business therefore customer satisfaction is key. We work with our clients from tender stage to completion to provide the service expected from Carter Ceilings. Communication throughout the project plays a very important role in making sure the client is receiving the best possible service. Have a look at "What our Clients Say" section below.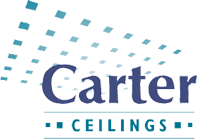 Thanks Again for All your Help and Hard Work
Thanks again for all your help and hard work over the last year with completing the project.  The project was a huge success even with all the challenges we had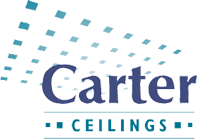 Very High Standard of Quality
Job completed on time to a very high standard of quality.  Carter Ceilings operatives were helpful and knowledgeable with this complicated project.  Tradesmen were very professional.  Would highly recommend Carter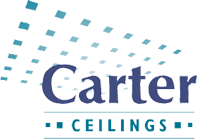 Completed in Expected Timescale.
Completed in expected timescale, happy with the installation.  Carter Ceilings operatives were knowledgeable, helpful and professional.  I would recommend Carter Ceilings.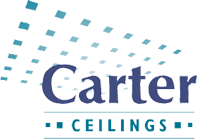 Excellent Job!
Completed contract on time, excellent job, no issues at all.  Carter Ceilings conduct on site was extremely professional and good to work with. Overall extremely satisfied with project.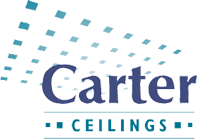 Works with other contractors
Very happy with the install and the liaison with the other contractors on site made for a very successful project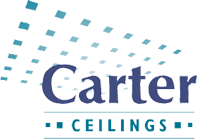 Fitted us in at short notice
Excellent installation taken on quite late but managed to programme in for us so it was completed on time for school reopening, many thanks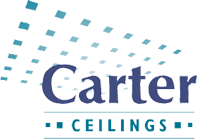 Work of highest standard
Works were carried out with no issues and to a good standard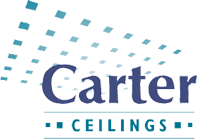 Excellent project managment
Carter Ceilings attended site prior to the works to discuss our requirements and the proposed timeframes, which was really helpful in programming our works to the client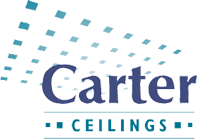 Great job done
You guys done a great job in a short timescale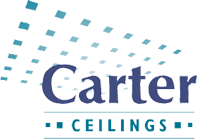 Recommending Carter Ceiling
Would you recommend Carter Ceilings "Yes without a doubt"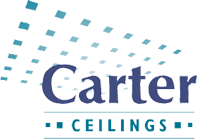 Quality of installation
Yes didn't expect anything less and knew what to expect from many other faultless pojects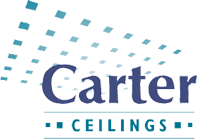 No hesitation
No hesitation in using Carter Ceilings on any future projects
Our Latest News
Updates regarding our company and recent works.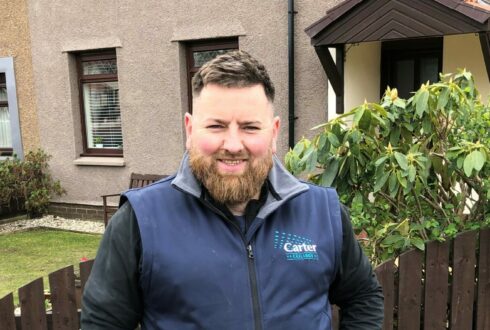 12 May 2021
Congratulations and thank you to William for 15 years with Carter Ceilings. William started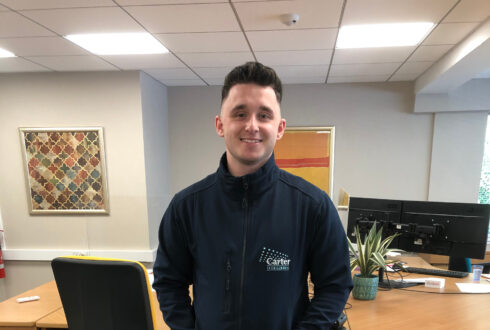 4 August 2020
Euan joined our team in August 2015 and enrolled at Glasgow Caledonian University to
3 August 2020
Congratulations to Craig for 15 years of loyal service with Carter Ceilings Ltd. Craig